The Best Online Art Classes for Adults
What Is YSO?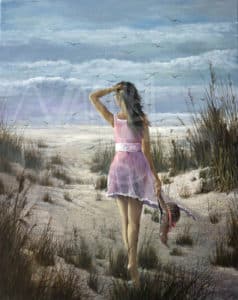 YSO is short for Yarnell School Online. We're proud to offer some of the best online art classes for adults, all led by our founder, Jerry Yarnell.
At YSO, you can watch the latest Jerry Yarnell videos in HD. Some will even be available to you prior to being aired on networks around the world! Many of the videos are created exclusively for the students of YSO and are not available anywhere else.
Jerry's Yarnell School Online (YSO) is a strategic approach for enhancing the learning of his students through online art classes. Included in the YSO library is all his new 'Paint This with Jerry Yarnell®' shows, snippets, plus materials recorded just for YSO. The best part is you get to take advantage of all this in the comfort of your own home using your IPad, IPhone, Android or computer (PC or Mac).
We invite you to leisurely enjoy Jerry's video lessons. Rewind, fast forward, or pause the video to capture all those special moments of the latest videos as they become available. With our hours of video classes and teaching, you truly have 'fingertip' access to a Jerry Yarnell library of learning.
Why should you join YSO?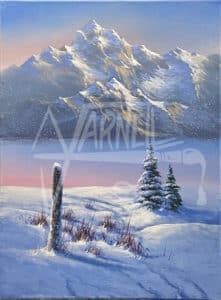 First, we offer the BEST online art classes! Can't believe it's true? Click to view Jerry's "All About Snow" Painting Preview.  This is just a sample of what YSO has to offer.
We have courses covering tips, tricks, and techniques, as well as acrylic painting, oil painting, watercolor painting, and mixed media painting. Additionally, we have courses for total beginners to advanced artists.
Secondly, taking online classes gives you access 24 hours a day, 7 days a week to the complete Yarnell video library at your leisure. There is no time limit for viewing lessons or number of times you can view the lessons.  You have unlimited access to the full library of lessons.
Third, you can review Jerry's videos and snippets as often as you want. If you watch a video and want to go back because you just can't remember exactly what he said or how you should do a certain technique you can go back and take another look any time! He gives great step-by-step instructions but being able to rewind and replay is a great benefit to anyone.
The fourth benefit of these online art classes is that all the videos and snippets are available to everyone with access to the internet on an IPAD, IPHONE, ANDROID, or computer. When the constraints of time, location, physical well-being, or even money create an obstacle to the attendance of one of Jerry's workshops, the online school is always available! YSO offers some of the best art education you can find.
The fifth and one of the most advantageous benefits is cost savings. If you consider all of the costs to attend a national workshop like travel, food, lodging, and tuition fees, which really add up. The YSO subscription fee is minimal in comparison. Especially when you consider YSO is the best art classes online.
The sixth benefit you receive for becoming a YSO member is access to a special "Private" Facebook Group for "current" YSO members. This Private Facebook group is moderated by our Yarnell Certified Instructor Debbie Mattison. This is a place where you can share your art, get feedback and answers, and enjoy the company of other YSO members who love to paint and learn using Jerry's techniques!
Finally, and most importantly.  You get to paint alongside Jerry while he teaches you the techniques of a Master Artist. This is what truly makes YSO the best way to learn painting skills online.
Where can I use YSO?
You can enjoy YSO anywhere, because of the way we designed the program.  YSO can be enjoyed in the comfort of your own home, art studio, or even on a beautiful hillside.  YSO is an online streaming platform for your computer, tablet, Android phone or Iphone.  If you have a connection to the internet, you can stream your YSO lessons.
Additionally, you can use it on vacation if you want some guidance from Jerry on a scene or structure you would like to paint.  The places you can use it are only limited by internet access.  You will want to ensure you have a strong Wi-fi connection available to stream our high-quality video content.
Who should join YSO?
Anyone looking to grow as an artist.  If you are wanting to build on your skills or even learn a new hobby, Jerry is a superb artist and teacher. You will be learning from the best artist and instructor who has had his own TV show called Paint This with Jerry Yarnell®.  If you enjoy art, you have likely seen his show.
Secondly, people who know and love art join YSO.  They know they will be getting great instruction from a great artist.  You will learn about everything from brush selection to how to paint a challenging scene or structure.
Finally, you should join YSO if you know of Jerry's talent, and you want to create beautiful art like he does in the comfort of your own home and on your own schedule. His online courses include something for every skill level.
How do you join YSO?
It's simple, you can choose a monthly subscription or a bi-annual subscription (6th month is free).  Just click here to sign up now!
If you still have questions, see the link to our FAQs about YSO below.