Discover the Joy of Taking an Art Class with a Friend Online
Enhance Your Creativity Together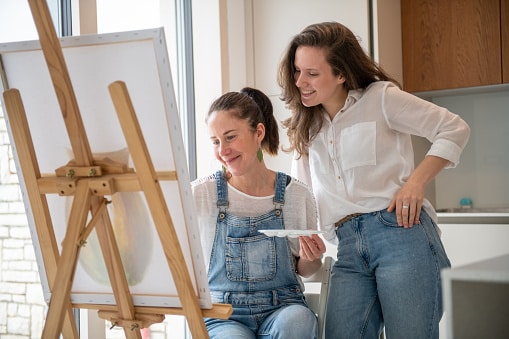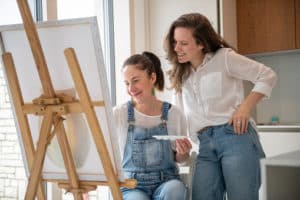 In today's digital age, the world is at our fingertips, and that includes access to art classes with a friend online. Gone are the days of having to attend physical art classes or workshops; now, you can enhance your creativity from the comfort of your own home with online art classes. But why not make it even more enjoyable by taking the class with a friend? Sharing the joy and excitement of learning a new skill can be an incredibly enriching experience. This blog will explore the benefits of taking online art classes with a friend, from fostering creativity to strengthening your bond, and everything in between. So, grab a friend, a paintbrush, and let's dive into the world of online art classes together!
Benefits of Taking an Online Art Class with a Friend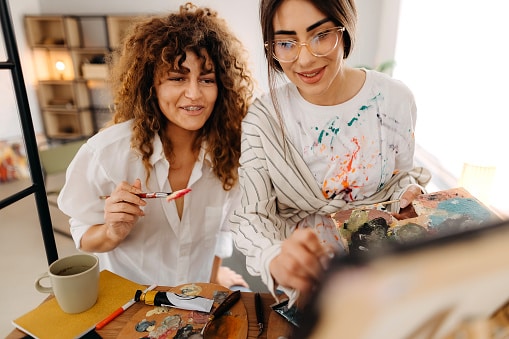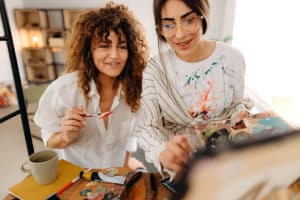 Taking an online art class with a friend can have numerous benefits that go beyond just learning a new skill. Firstly, having a friend by your side can provide a sense of motivation and accountability. When you have someone to share your progress and milestones with, it can push you to stay consistent and dedicated to the course.
Also, bouncing ideas off each other and sharing different perspectives can spark creativity and inspire new artistic approaches. Your friend might have a unique style or technique that you haven't tried before, and vice versa.
Collaborating with them on projects or even just discussing your classwork can lead to exciting and unexpected artistic discoveries.
Furthermore, taking an online art class with a friend can enhance your learning experience. You can help each other out with challenging aspects of the class, offer constructive feedback, and provide a supportive environment where mistakes are seen as opportunities for growth.
Lastly, taking an online art class with a friend can strengthen your bond. Sharing a common interest, working towards a shared goal, and celebrating each other's achievements can deepen your friendship and create lasting memories.
By taking an online art class with a friend, you not only enhance your creativity but also enrich your overall experience. So, why not invite a friend to join you on this artistic journey and embark on an adventure of self-expression together?
Embrace the Joy of Learning Art with a Friend Online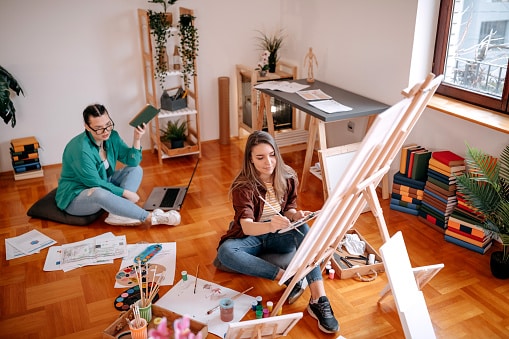 Taking an online art class with a friend can be a transformative experience, amplifying the joy of learning and enhancing your creativity together. As you collaborate and inspire one another, you unlock new dimensions of artistic growth and make the most of your online art class experience.
By engaging in joint projects and exchanging ideas, you explore the limitless possibilities of combining your artistic styles and perspectives. This not only expands your creative horizons but also strengthens your friendship.
Attending virtual art workshops and exhibitions together exposes you to new techniques and viewpoints, igniting fresh inspiration and pushing you beyond your limits. By continuously learning and pushing each other, you create a constant flow of creativity that propels your artistic journey forward.
So, embrace the joy of learning art with a friend online and embark on this exciting artistic adventure together. With each brushstroke, you'll discover the transformative power of collaboration and the beauty of enhancing your creativity side by side.