Waterfall (Summer) 06
Back to assignments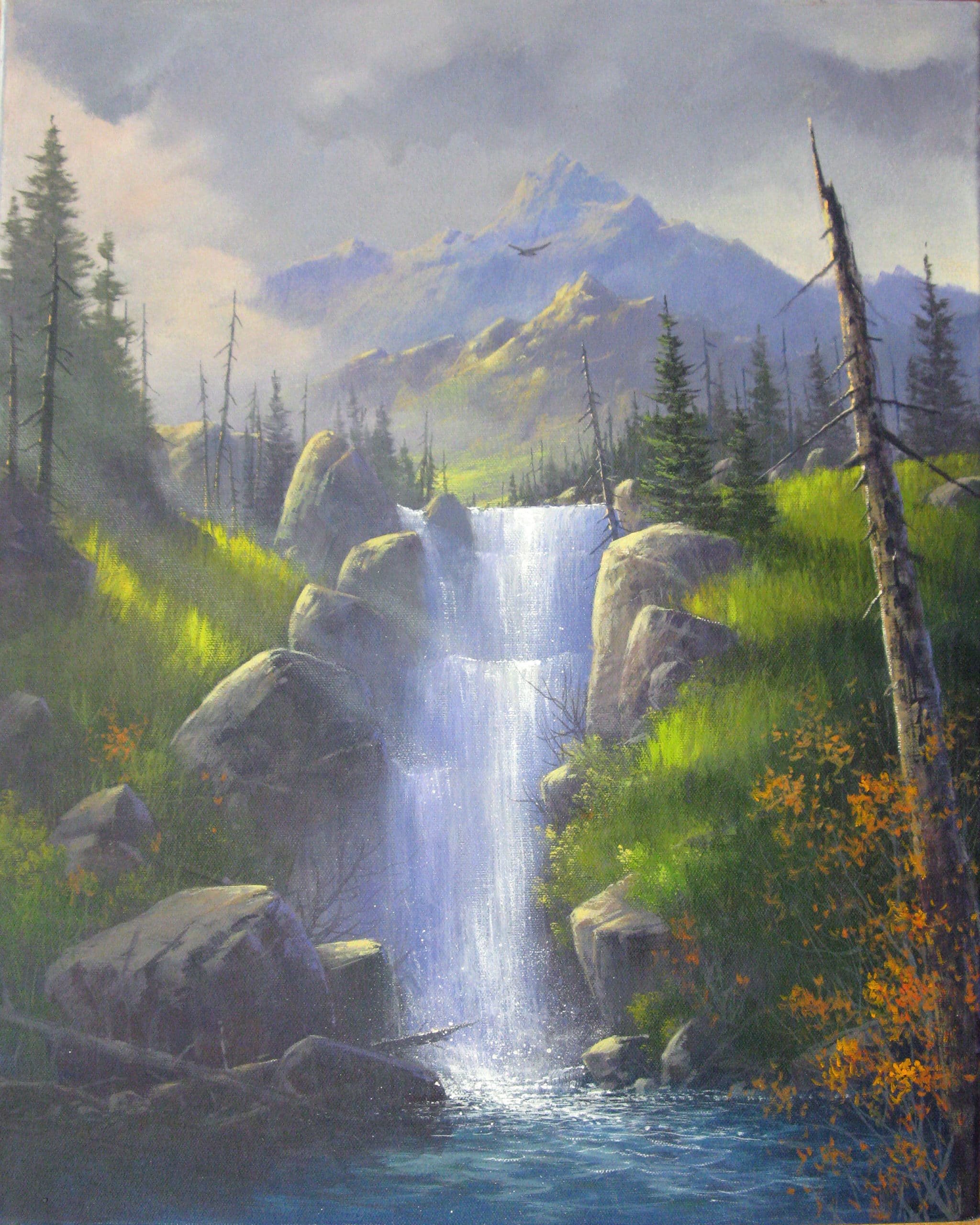 Season – Summer
Size – 16 x 20 Acrylic – Vertical Format
In this assignment, I will be looking for the proper value system beginning with the first mountain ranges and pine trees – coming forward. I will be looking for correct waterfall placement and arrangement of boulders to create good eye flow and of course overall tonal value and soft blending of the scattered cloud formations. Just a quick note: The waterfall has 4 steps – beginning with the darkest bluish-purple under-painting gradually adding more white to each over-painting layer until you get to the bright final white highlight.

Value changes – this painting should have 5-6 value changes.
Recommended instructional material from Yarnell School Online:
Study Series #304 – Waterfalls
Snippet Volume #2
Snippet Volume #13
Painting #402 – Heaven on Earth
Painting #403 – The Falls
Painting #801 – Back Country Boulders
Submission
Grade: 6%
Submitted on: 2021-04-20 12:45:02
Hey, Mike,  Mike, Mike! Looking good!  Hope you are enjoying the painting projects (YSO 2.0) as well. I am scoring you a 6 on this assignment so we can ensure system notifies you correctly. You can resubmit and I'll pass you and we'll move to next assignment. Thanks.